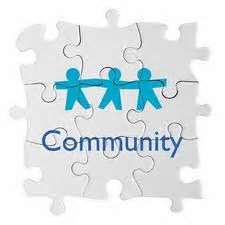 The Smith Mountain Lake Rotary Foundation is a registered 501(c)3 non-profit organization. To encourage and foster Rotary's ideals of "service above self," SML Rotary Foundation awards grants and contributions to non-profit community organizations committed to serving others at Smith Mountain Lake. Educational awards are also granted in conjunction with other SML Rotary programs.
Local recipients of Foundation contributions/grants have included:
Helping Hands,
SML Good Neighbors,
Lake Christian Ministries,
Unbridled Change,
the Alex Ernandes Scholarship Foundation,
VA Cooperative Extension Service Local Food and Garden Directory,
the Giving Garden of the Rotary Tackling Hunger project,
Excellence in Education Program,
Dudley Elementary School project (Adopt-A-School),
Scholarships program for Franklin and Bedford County High School students,
Thanksgiving Baskets for needy families,
Rotary Youth Leadership Award recipients,
Flotilla for Toys,
Jim Cameron Memorial Walk (next walk: Sept. 2015),
Court Appointed Special Advocate (CASA) for children,
and others.
Internationally, the Foundation has supported educational projects in Tanzania and South Africa, the eradication of Polio, and the District Wheel Chair Project.
To donate to the Foundation, click on the "Donate" button below.
Requests for funding or contributions are accepted throughout the year. Our highest priority is support of basic individual and family needs of children and their parents. For guidelines and an application, please write to: Smith Mountain Lake Rotary Foundation, Award Committee, P.O. Box 811, Hardy, VA 24101.