The success of our many projects serving the Smith Mountain Lake Community and its residents is heavily dependent on the volunteer time of the members of the Rotary Club and of the SML community. To volunteer for any of our projects, please contact us.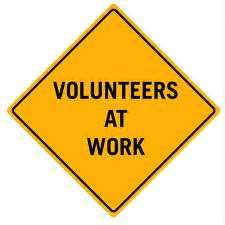 Although many projects can use volunteers, the projects in greatest need of community volunteers are:
The Tackling Hunger project, especially the Giving Garden. Volunteers are needed to grow fruit and/or vegetables in their own garden – or to help out at the Giving Garden at the Booker T. Washington Monument by watering, taking care of the plants, mixing soil and more. No experience is needed, and Master Gardeners are always there to provide direction.
Our Career Café at local schools needs community volunteers to share their careers with schoolchildren and to stimulate them to plan for the future by thinking about possible careers. Share your own history in the workforce to give them food for thought!
Please contact us with questions or to offer your donation of time as a volunteer.
(To donate $ instead, click on the "Donate" button at the right.)