If you're willing to put service above self and help your community, let SML Rotary show how you can improve the lives of others. SML Rotary helps those in need around the lake and around the world.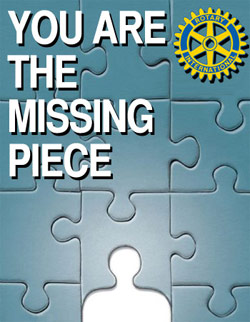 To join, read Rotarian Responsibilities. Then attend a meeting (see "Our Meetings" at far right) or contact us. We'll do the rest. We need committed men and women. We promise to keep you as busy as you'd like to be!
Help Us Support Education
We like to help our home-grown students to excel and to become America's future leaders. Many of our long-term local projects benefit schools in Franklin and Bedford counties, their teachers, and the children and young men and women who attend them. We'll put you to work in projects that support those students and teachers at local elementary and high schools – and at our annual picnic for exchange students.
Serve Our Lake Community
Other SML Rotary projects focus on the needs of families, Smith Mountain Lake itself, local charities, and the businesses that employ those who live nearby. Current and recent projects include "Tackling Hunger and Nutrition," 911 emergency dock signs, lake cleanup, a community needs assessment and resource directory, support for the SML Charity Home Tour and Business Expo, and more. Our SML Rotary Foundation supports local non-profits with modest financial contributions.
Support Our International Projects
1.2 million Rotarians in 34,000 clubs worldwide have worked for 20 years to eradicate polio. All of us donate to that project, and one of our members recently vaccinated children in India. We also partner with other clubs to meet critical needs all over the globe. SML Rotary has led two multi-club international projects. One is upgrading a school for needy kids in South Africa. A 2010 project provides young men with technical training, enabling them to support families.