During the summer of 2012, the Rotary Club of Smith Mountain Lake initiated a partnership with Dudley Elementary School. The partnership's goals are to assist teachers, students, and parents in strengthening the home and school-learning environment, to improve student performance, and to improve parent and student attitudes towards learning.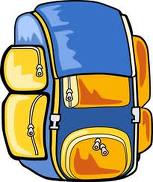 Rotary's 2012/2013 Adopt-a-School program includes four components:
We provide weekly food packages for 14 students who were identified by the school. These packages contain food for the weekend, placed in each child's backpack by the school every Friday.
Members participate in the school's weekly Career Cafes. SML Rotarians describe their varied careers to 4th and 5th graders. Students ask questions and learn about careers that they might consider as they grow and mature.
Members participate in monthly one-on-one sessions with a child or group of children. We read to students and work with them on topics that they are studying, and on issues related to their classes.
SML Rotary will support a meeting of the Parent-Teacher Association in the spring of 2013. Rotarians will cook and/or provide food for the meeting and actively participate in the meeting, discussing parents' individual and collective involvement in their children's education.