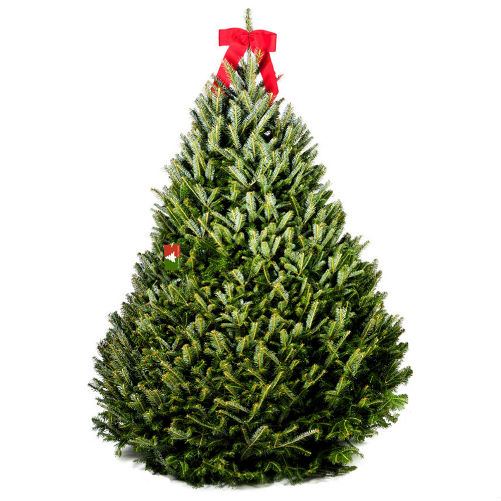 SML Rotary sells the freshest, best-smelling, best-looking Christmas trees available at Smith Mountain Lake. But our supply is limited to about 100 trees, first-come, first-served – starting approx. "Black Friday." Sorry, but we don't re-stock when we run out.
SML Rotarians donate their time to hand-select, transport, and sell the 5-10 foot trees at Hot Shots Entertainment Center in Moneta (map). Proceeds help to fund Rotary community service projects.
Trees are cut and picked up during Thanksgiving week. For best selection, especially for large trees, visit Hot Shots to choose your tree on the day after Thanksgiving, or the following week. Please don't be disappointed!
Remember to mark your calendar for Black Friday to get first choice! For sales hours, contact Rotary Club member Jeff Schott at Hot Shots, 540-719-1547. Jeff can also tell you if trees are still available.