The Rotary Club of Smith Mountain Lake's (SML) "Giving Garden" at the Booker T. Washington National Monument continues to produce vegetables for clients of Lake Christian Ministries (LCM), located in Moneta VA. LCM provides food, clothing and financial help for thousands of families each year located in the Smith Mountain Lake area of Bedford, Franklin and Pittsylvania Counties. The garden was started in the spring of 2009 as a signature project of the Rotary Club of SML and is now in its ninth year..  Initially entitled  "Tackling Hunger and Nutrition"  the Giving Garden, as it is now known, has grown to include the Franklin County Master Gardeners, local farmers, individual volunteers, members of the SML Rotary Club, the Heritage Garden at Booker T. Washington, along with many individuals. The gardens also serve as an educational tool where adults and children from local schools and organizations such as boy scouts, summer campers, etc., can learn about growing organic produce. Since inception, the Rotary Giving Garden has provided over 20,000 pounds of fruit and vegetables to clients of LCM. To date this year 1357 pounds of organic produce has been harvested  with a goal of 2,000 pounds by the end of this year's growing season.
Thanks to a two year matching grant in 2009 and 2010 of $8,000 from Rotary District 7570 and an additional $8,000 from the Rotary Foundation along with annual Club Foundation support, the Giving Garden has served as a model garden for other developing Giving Gardens.  A second Giving Garden called Cooper Cove Extension was started recently and so far this year has produced approximately 1469 pounds of produce.  But that is not all.  As a result of the success of these two giving gardens there are now between 15 – 20 garden projects under way in Franklin and Henry Counties.  The local Franklin County United Way with assistance from founders of the Rotary Club of SML's Giving Garden has supported Giving Garden Summits in both Franklin and Henry County.  In addition to the gardens themselves, food donations are received from area churches, local farmers and Grow-a-Row individual participants. These efforts are providing over 20,000 pounds of fresh produce and fruit to local food banks and soup kitchens.
The community garden initiative was started by The Rotary Club of SML based upon a community needs assessment undertaken by the Club that reflected a lack of fresh fruit and produce being given to children and families in need by local organizations.  A more recent Health Needs Assessment conducted by Carilion Clinic in 2016 concluded Lack of access to healthy food as one of the most important issues affecting health in the Franklin County Community.
Some of the organizations receiving produce from these giving gardens include Stepping Stone Mission soup kitchen, God's Provision food bank, Heavenly Manna food bank, Lake Christian Ministries, STEP and the Agape Center. The Rotary Club of SML is grateful for all of the volunteers who help not only with its Garden at Booker T. Washington National Monument but the  help of the Franklin County United Way, Franklin County Master Gardeners, Rotary Club of Rocky Mount and all the volunteers that are making this effort so successful.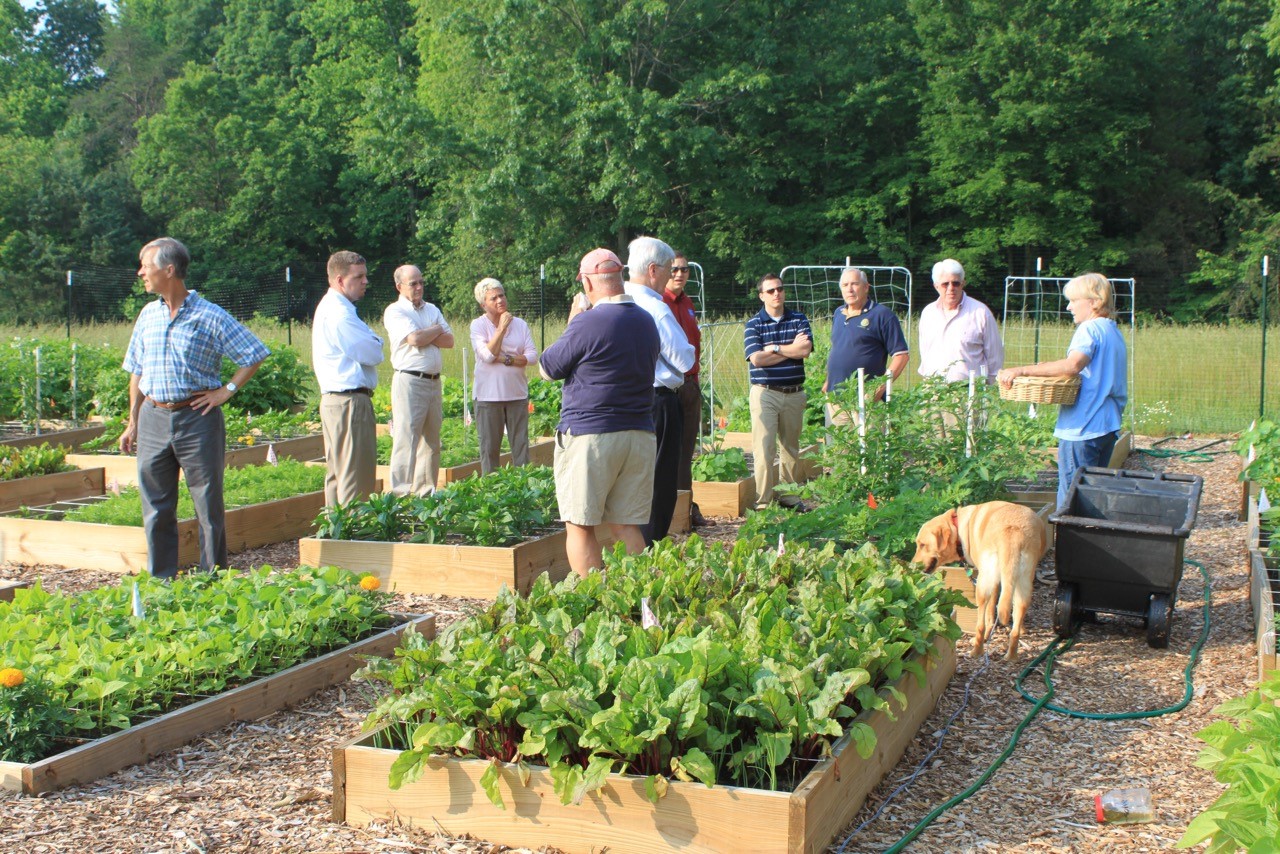 Photo Caption:  Rotary Club of SML members await instructions prior to beginning work in the garden.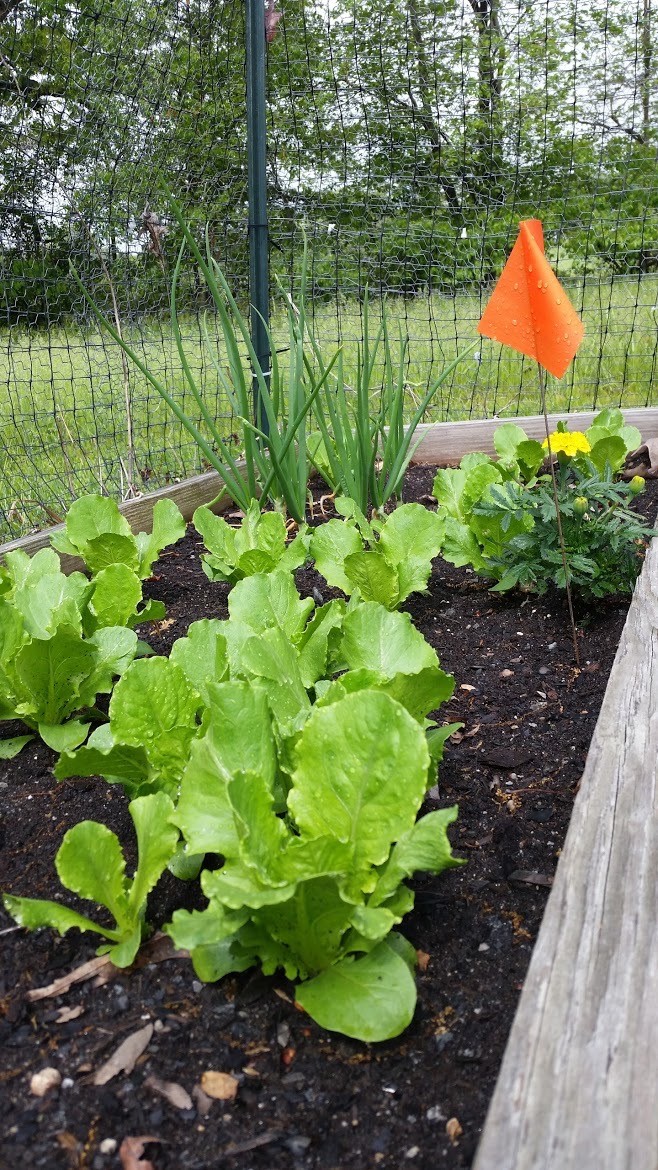 Photo Caption:  A row of lettuce ready to be harvested.