The Rotary Club of SML recently inducted new officers and directors for Fiscal Year 2018 (July 1, 2017-June 30, 2018)  The new President is James Buchanan and the President Elect for Fiscal Year 2019 is John Stafford.  Officers include Treasurer, Steve Wheeler and Secretary Rosalind Reichert.  Past President Susan Phillips also serves as a Board Member.  Rounding out the Board are Directors, Jeff Schott, John Lietz, Gary Doninger and Dick Kenyon.
The Rotary Club of SML meets the 2nd and 4th Thursday of each month at the Westlake Country Club.  Doors open at 7:15 AM for breakfast and the meeting begins at 7:40 AM.  Guests are always welcome.  For more information about the Rotary Club of SML, please fill out the contact form located here http://www.smlrotary.com/contact/.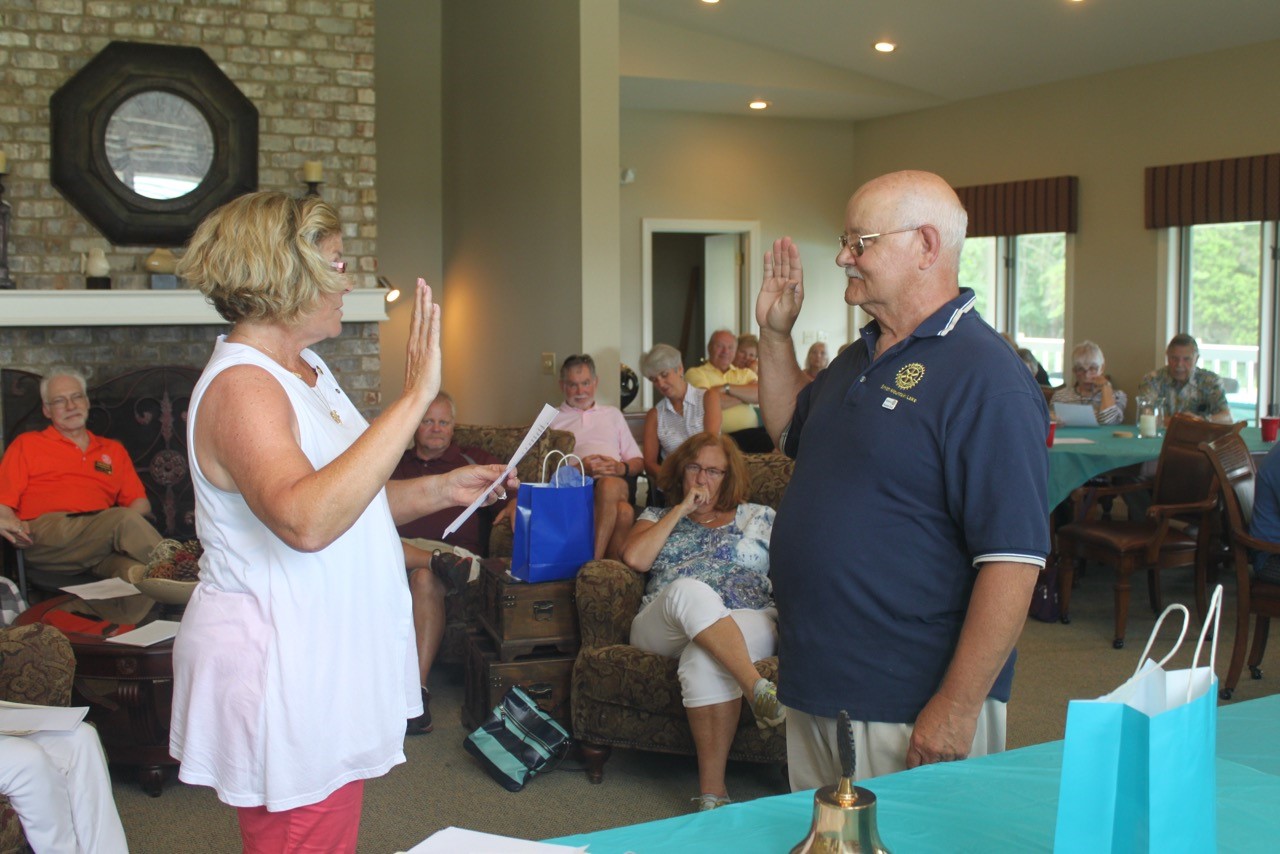 Photo Caption:  FY 2017 SML Rotary Club President, Susan Phillips administers the oath of office to incoming President James A. Buchanan.